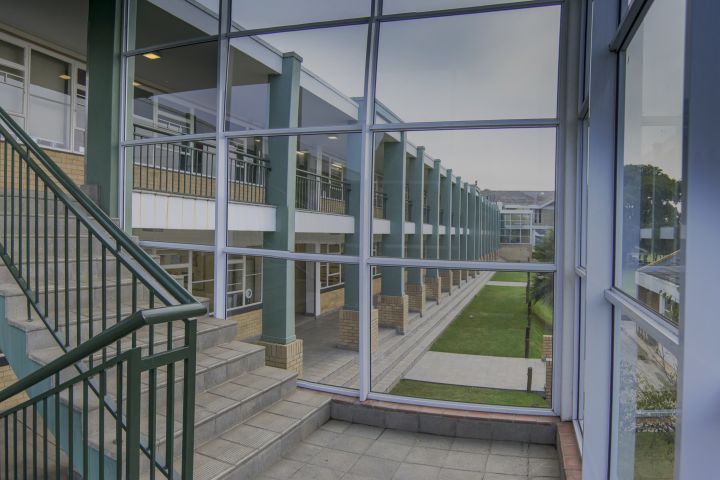 High School
Welcome to Brescia House High School, where we strive to uphold the values of our Foundress, St Angela Merici, within a continuously changing innovative education environment.
The Grade 7s are part of the Secondary School as they continue their path in the GET (General Education and Training) Phase - Grade 7 to 9. The final phase being the FET (Further Education and Training) Phase of Grades 10 to 12.
Pupils are prepared for the National Senior Certificate examinations of the Independent Examinations Board, and we are proud of our consistently high achievement record in these examinations.
Our matrics of 2022 achieved 100% pass rate, 100% university entrance, 11 placements in the top 1% of specific subjects and an average of 3.2 distinctions per candidate.
High School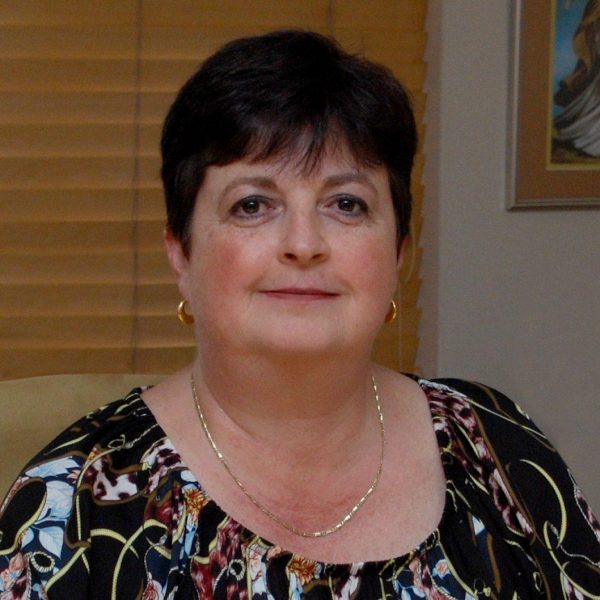 Message from the Head
Experts in the educational field have commented that the 21st century learners need to be global citizens; they must be able to use the web 2.0 technology and the social networking opportunities it opens; their physical classroom should move beyond the walls of the traditional classroom and their learning must promote interdisciplinary activities which are project and research based. Our patron saint, St Angela Merici - living in the 15th century and a woman ahead of her time - encouraged her followers to embrace change. "Act, move, believe, strive, hope and pray with all your heart and without doubt, you will see marvellous things", she said. At Brescia House School we see God's miracles in our learners every day.
The School succeeds in delivering to society learners who meet these criteria - each young woman is supported in all facets of her development to achieve to her full potential. Learners are able to utilise their opportunities to contribute positively to the future of South Africa and the global society - they are highly skilled, behave ethically, are tolerant, service-oriented and mindful of the environmental needs for conservancy in order to ensure a safe and prosperous future for all citizens.
Brescia House School embraces diversity and follows the counsel of St Angela, our patron saint, to "live in harmony, united together in one heart and one will. Be bound to one another by the bond of charity, treating each other with respect, helping one another, bearing with one another in Christ Jesus; if you really try to live like this, there is no doubt that the Lord our God will be in your midst".

Mrs Loredana Borello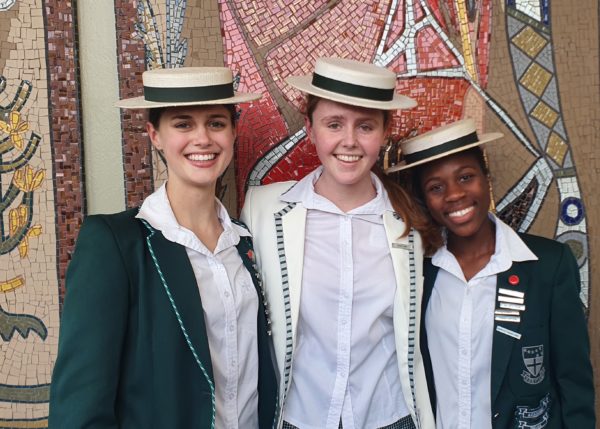 Message from student leaders
Brescia House School makes a point to take the necessary steps to allow our voices as pupils and growing individuals in society to be heard through different programmes and committees. We strive to create a space of comfort for our pupils to ensure that they are excited to enter the school gates every day. In our endeavor for this comfort we have created meaningful connections with various grades throughout the school to ensure that we are all a family and everybody feels that they have someone in their corner. It is through this sisterhood that we as Head Girls are able to help our younger sisters realise their full potential and understand that they are capable of more than they believe. We strive to create relationships based on love and charity in order to help every single individual feel as though they are not walking their school journey alone, but with an entire family surrounding and supporting them, not just within our school, but also externally through our Ursuline sisters.
To us, Brescia House School has always been a place of growth, comfort and self-expression. It is a community in which we celebrate each other's victories, and comfort those who have suffered losses. This connection reaches beyond age, race or culture and forms the sisterhood that we pride ourselves in as a school.
The spirit that makes this school come alive is within every person here, so our goal this year is to reignite students' passion for their school. The lifeblood of our school is sisterhood and Serviam. We build bonds by serving each other in little everyday acts like greeting people by name or helping newer students find their class. We endeavour to bring every person into the inner circle and ensure that no one feels like an outsider. Walking through the halls, you can feel the unique bonds between students and the community that breaks the barriers of age.
Our school ethos is founded on serving, loving and uplifting those around us and these values are deeply rooted in everything we do. As Head Girls for 2023, our vision for the year is to strengthen the loving connections that our ethos centres around. We wish to encourage everyone to find their safe space through involvement in our school's vast array of sports, culturals, clubs and activities, because these are the connections that will surround you with love everyday throughout your school career and beyond.
Our message for our younger Brescia sisters, is to not only come into school for the academics, but to take advantage of the various extra-curriculars, so that we are able to grow into the wholistic individual that the Brescia House School curriculum enables us to.
Get involved, and get out there because that is where you start to find your family and that is ultimately when your school experience begins.
Kate Tonkin (Deputy Head Girl), Corali Reed (Head Girl) and Nkumbu Musonda (Deputy Head Girl)
About our High School
Welcome to Brescia House High School, where we strive to uphold the values of our Foundress, St Angela Merici, within a continuously changing innovative education environment.