Admissions documentation requirements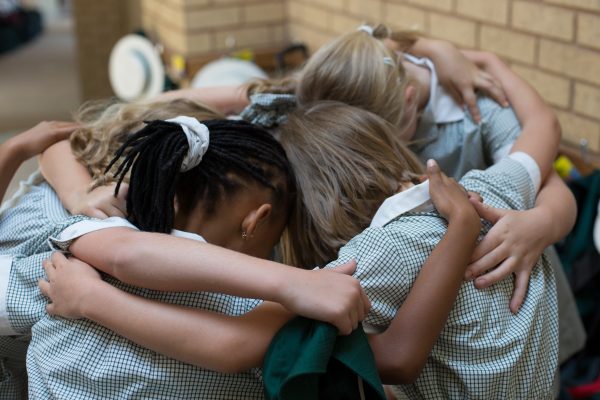 The following documents are required on an application:
Birth certificate (a baptismal certificate is not valid)
Baptismal certificate (only if Catholic)
Immunisation card (Brescia Bears and Primary School)
Most recent school report (where applicable)
Transfer card (where applicable) on admission
Any pupil who enters the country on a study permit must present the study permit to the school on registration
Non-citizens/foreign nationals must show evidence that they have applied to the Department of Home Affairs to legalise their stay in the country. If they cannot do so, the School will advise them to acquire the necessary documentation. The pupil will be temporarily admitted to the school.
Parent ID Document or Passport copies
Proof of payment for the application fee
All teaching and learning in Grades 4-12 proceeds on the expectation that ICT is fully integrated into classroom and homework activities. In order to ensure the best IT support and network security, only recommended laptops, purchased through the school, are connected to the school's IT systems and all new pupils are expected to purchase laptops from the school. The laptop price and models vary, and information pertaining to the costings and ordering process is available through the Brescia House School Parent Portal.
The following regulations apply to foreign learners in South Africa:
All foreign learners enrolled in a school must be in possession of a study permit for the specific school at which they are enrolled.

Prospective foreign learners must submit an application to the authorities according to the regulations and await the outcome of this application (get passport endorsed with study permit) before the learner will be allowed to be enrolled and attend classes.

The study permit is issued for the learner to attend a specific school for a specific period. The school is required to ensure that the learner's permit is valid during the entire time the learner attends the school.

The school is required to notify the authorities of the departure of any foreign student from the school.
A letter from the school confirming the following must accompany the application:
Confirmation that the learner has applied to be enrolled at the school and an indication of the grade in which she will be placed.

Assurance that the foreign learner is not depriving a local learner of a place.

Proof that the school fees have been paid or an arrangement for the payment of fees has been made.

A written undertaking that the school will inform the Department of Home Affairs when the learner leaves the school.
To comply with these regulations for foreign learners, the school requires the following documents:
A certified copy of the learner's birth certificate.

A certified copy of the learner's passport.

A certified copy of the parents' or guardians' passport.

Proof that the learner is supported financially for the duration of her studies in South Africa.

Proof of medical cover with a medical scheme that offers medical cover in South Africa.

Copy of medical report (BI-811).

Copy of radiological report (BI-806) – children over 12 years of age.

If the learner is living with a guardian, a letter from the biological parents confirming the arrangement and a letter from the guardians accepting guardianship over the learner