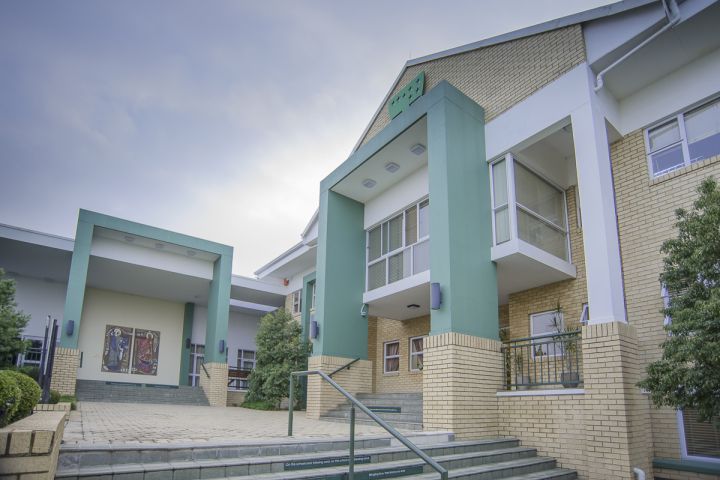 Foundation
Leaving a legacy for future generations to attend Brescia House School.
The purpose of the Foundation is to create a lasting legacy through the offering of bursaries to previously disadvantaged girls and to provide a consistent and stable source of supplementary income in order that the school's core objectives can be achieved.

Foundation
Overview
The Brescia House School Foundation was established in 2016 to coincide with Brescia House School's 50th Jubilee celebration. Through the Foundation, we aim to continue living the educational vision that has led Brescia House School successfully through more than half a century. It is through the strength of St Angela Merici's three-tiered foundation of caring, strength in unity and relationships based on love and charity, that Brescia House School has remained a bastion of ongoing development and sustainable education. It is our belief that the Foundation will help create a lasting legacy intertwined with the strength of our history and determination of a clearly envisioned future.

Brescia House School's vision is to educate the heart and mind in equal measure so that we can help each girl to become the best version of herself. To do so takes a highly skilled and dedicated faculty and staff, as well as a dynamic and innovative academic programme.
It requires a thoughtful and strategic-minded board of trustees, a loyal network of alumnae, and families who are committed to their daughters' education. It is also dependent upon the sound management of the school's resources and the generosity of our community.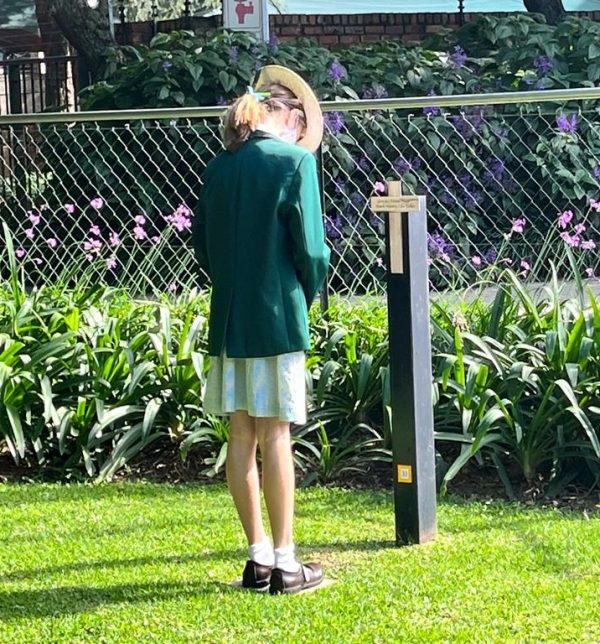 A donation to the Brescia House School Foundation signals your belief in our mission.
Every rand donated honours the legacy of our alumnae and preserves what is best about our school for generations of students, those here now and those who have yet to pass through our doors.
Brescia House School is offering this funding opportunity to any organization or individual with a high level interest in education.
All gifts, bequests, donations and sponsorships, regardless of the size, are acknowledged and very much appreciated.
The value lies in the relationship between the School, our partners and the Foundation's beneficiaries not in the size of the donation.

Email us to get involved
Funding Programmes
The Jubilee Bursary Fund
This fund enables us to provide the Brescia House School education from Grade 8 to deserving girls with academic potential from previously disadvantaged backgrounds.
St Angela Merici Endowment Fund
This is a permanent investment fund from which interest are paid annually to support specific development projects of the School. The fund's principal asset base (the total of all contributions) remains intact and grows through sound investment and additional donations. Contributions to an endowment fund are truly gifts that keep on giving. Because an endowment fund offers a permanent source of income, it's a smart, fiscally responsible funding strategy.
Brescia Alumnae Bursary Fund
This fund is an annual bursary, available to a Brescia Alumnae's daughter who is in financial need and meets the School's entrance criteria, to attend Brescia House High School.
Educator Development Fund
Educators are our most valuable asset as the Brescia education experience is enriched by our teacher's passion and commitment to their practice. We honour and respect this sentiment by offering various staff development programmes and opportunities to our teaching faculty. This includes further training, the latest ICT resources and Global Education exchange programmes.

Teacher Training Bursary
This bursary is offered to selected past Brescia House School girls who would like to study teaching full time. Their studies will be paid for at an institution of their choice and after final qualification, they will work at Brescia House School for an equal number of years that tuition was paid for.
Intern Educator Programme
Our objective is to assist selected student teachers in completing their teaching qualification together with hands-on practical experience as an intern teacher at Brescia House School. Our educational focus will be on Mathematics, Science, and the Foundation Phase. Successful candidates will have their studies and books paid for and receive a small stipend. They will also be absorbed into the school community with access to all our resources including academic support and mentoring. The students will assist with academic, sporting and cultural activities.
Father Michael Fitzpatrick Learner Support Fund
The objective of this fund is to assist learners with incidentals costs, including (but not limited to): uniforms, books and school tours.